Genesys Cloud
On Genesys Cloud, an appointment is routed to the assigned agent based on the user attached data field context.auvious.agentUserId. In order for this to work you need to setup the following:
1. Configure a queue​
A queue configured with 'Preferred Agent Routing' as the Routing Method with members all the agents that will handle video calls from appointments.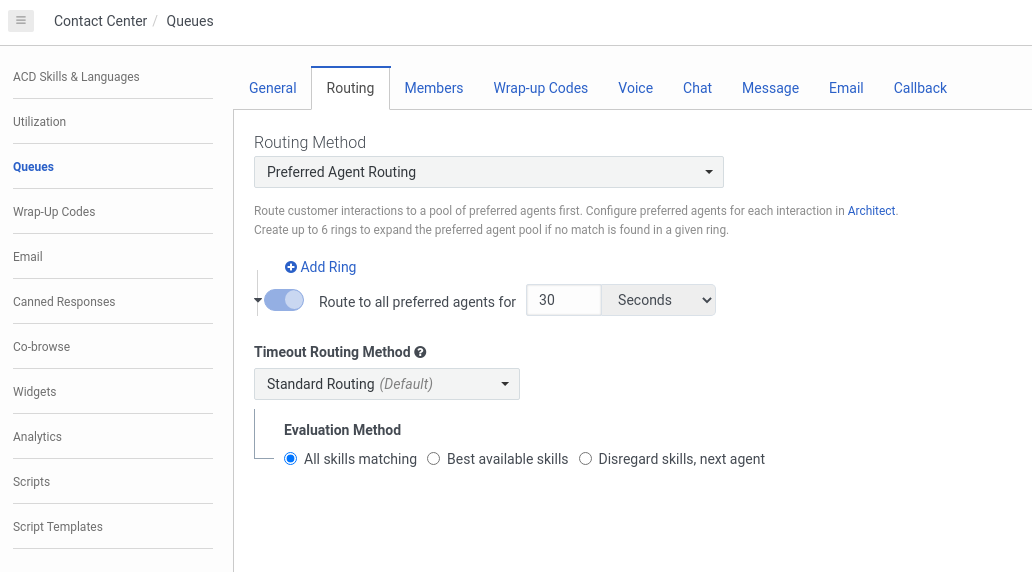 At this point you can customize for how much time you want to try routing to the preferred (assigned) agent, before timing out. You may also customize Timeout Routing Method according to your needs, or leave the default value, which fallback to 'Standard Routing' in case the assigned agent doesn't answer within
2. Configure a flow in architect​
An Inbound Chat flow which will create a preferred agents list with a single entry with the value of "auvious.agentUserId" and a high score, e.g. 100.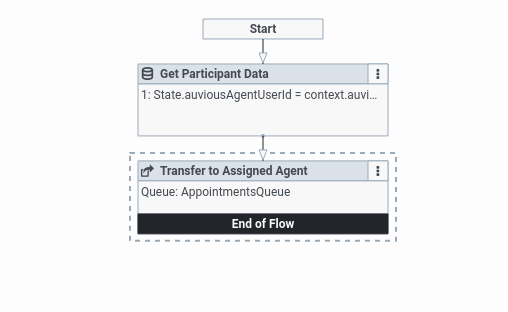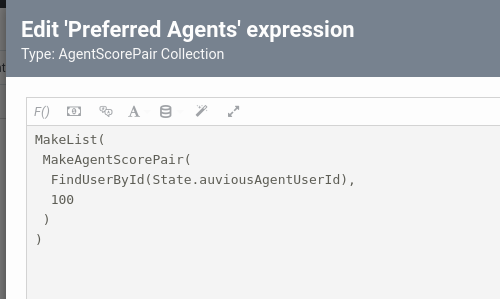 The flow shown in the pictures above consists of a 'Get Participant Data' action, which will put auvious.agentUserId into the State.auviousAgentUserId variable, and a 'Transfer to ACD' action, which will create the preferred agents list as shown in the latter picture, and route the call to the queue created at the previous step.
Steps to create the flow​
Go to architect, on flows select Inbound Chat and click on Create
At any part of the flow (ex at the start), click the 3 dots and select toolbox -> Data -> Get participant Data
on Attribute Name 1 type context.auvious.agentUserId
on Variable to assign 1 type State.auviousAgentUserId
Close this panel and on the 3 dots select Toolbox -> Transfer to ACD
Select the queue you would like to transfer the call to
On the Preferred agents click the arrow on the right and select Expression.
Click the Open large expression editor, the button that is to the left of Σ.
Paste this
MakeList(




    MakeAgentScorePair(




        FindUserById(State.auviousAgentUserId),




        100




    )




)



Close the panel and click Save on the top left
Click Publish
3. Configure a widget deployment​
A Widget of type 'Third Party' and with 'Route to Flow' set to the flow created at the previous step.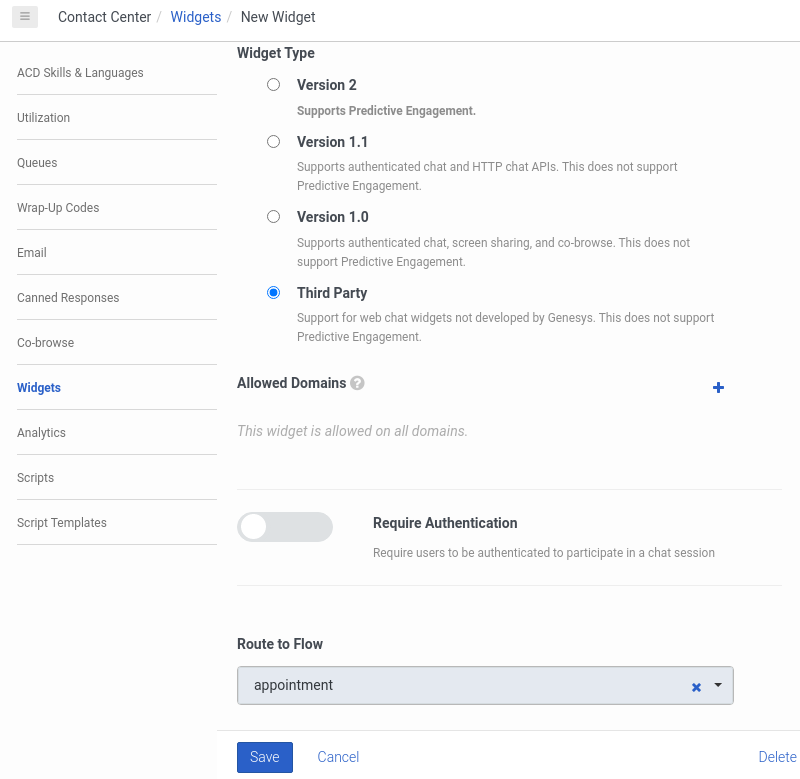 Afterwards you need to go the Auvious Application Settings and setup Appointments section, were you will need to enter the Widget's Deployment Key.