Background effects
The participant has the option to select different background effects. This can either be to blur the background, or use a custom image. This is useful when custom backgrounds are preferred for different use-cases, or when agents have busy backgrounds and would just like to hide their real backgrounds.
To enable a background effect when joining a call, select the "Background effects" option from the control screen, and choose your preferred background. During a call, simply hover your mouse over the camera control and guide your mouse over the "Effects" option, then select and apply your preferred background.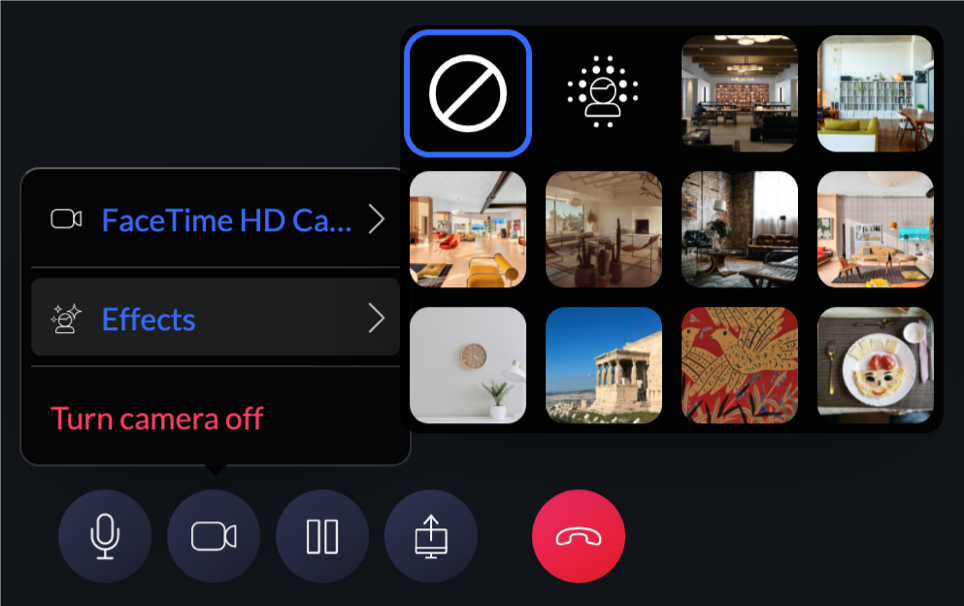 info
This feature is not supported in Safari, and performance may be effected on slower machines or machines with older hardware
Custom backgrounds​
Uploading and using custom background images is only available to agents. Customers are limited to the default backgrounds.
Custom background images are upload from the "Settings" page, and only by a user with administrative privileges
info
A valid storage provider must already exist in order to upload custom background images. Only .JPG and .PNG images are supported.