Screen sharing
Usage & limitations​
Screen sharing is a powerful functionality that is offered by Auvious without the need to install any extra plugins. It is supported by all the major browsers (Chrome, Firefox, Safari) and only on non-mobile devices.
caution
Safari supports only sharing the entire desktop, not a specific window or tab.
caution
If the agent is using the Genesys desktop application and the recording is enabled by default, then he will not be able to share his screen.
caution
Screen sharing is NOT available in mobile devices.
By clicking the share your screen button at the bottom of the Auvious integration, the user is presented with popup to choose the window or desktop he would like to share.

Once he accepts, the screen that he chose to share will be visible in the Auvious application as a small preview at the bottom right. By clicking the button again, the screen sharing stops.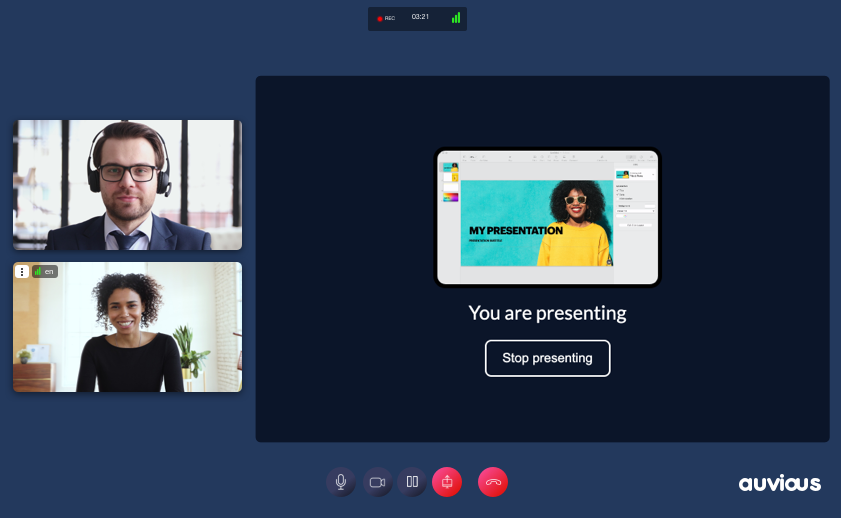 Screen sharing VS Co-browse​
Please visit our FAQ page to understand the differences.