Schedule an appointment
Appointments is a new powerful feature of auvious that lets you schedule video calls with your customers. Notification policy is quite flexible, and customer can join when he receives the last notification which will also contain the link which he has to use to join the call.
Configuration​
You can enable this feature in the Settings page. Instructions on how to enable it and configure it based on your integration can be found at the Get started section of our knowledge base.
Agent & Supervisor​
Once this feature is enabled, you will be able to find it in the application menu under the name "Appointments". This feature is available for Agents and Supervisors.
Once you land on the appointments page you will be able to see:
A calendar with the appointments of the month. A red dot will appear under each day that has one or more appointments
A list of the appoinments for today and up to 7 days in the future.
Filter appointments by duration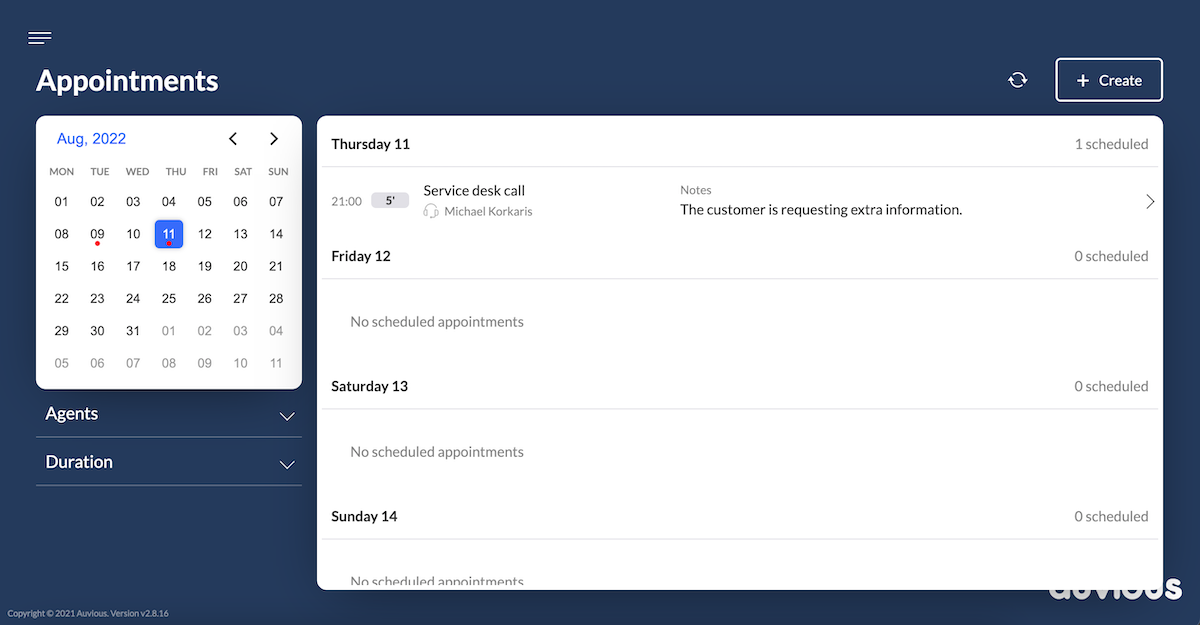 Supervisors​
Supervisors have the extended ability to
View the agent that is assigned to an appointment
View the appointments of all the agents
Filter appointments by agent(s)
Reassign the appointment to another agent
Create​
In order to create an appointment, simply click the Create button at the top right.
A modal will appear and you will have to fill in all the required fields such as the title, date and time of the appointment and customer information. You will also have to select a Time zone. The current time zone is selected by default.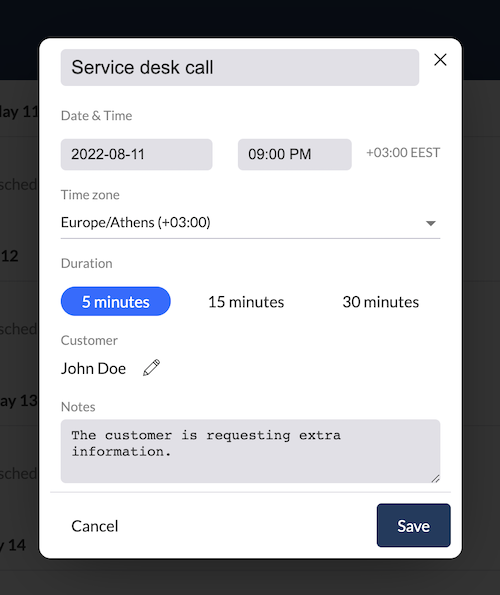 View a scheduled appoinment​
By clicking on the appointment you will be able to view the information. If the appointment date is a date in the past, the appointment is marked as expired. If an appointment is expired you will no longer be able to perform any actions on it.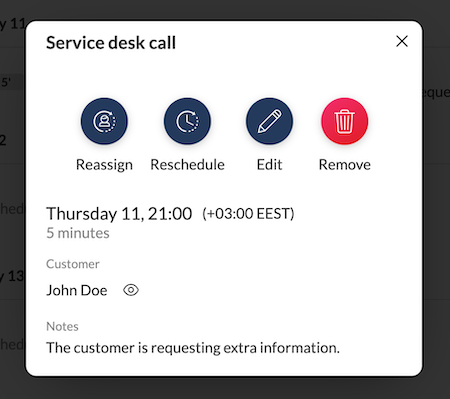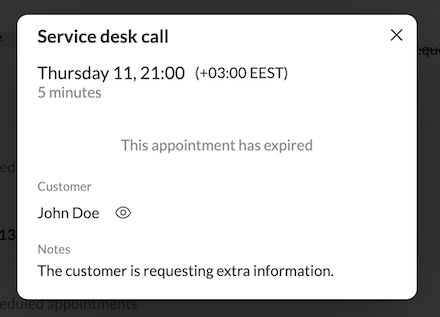 Reschedule​
Once you have opened an appointment, you can click on Reschedule and change date, time, duration and time zone of the appointment.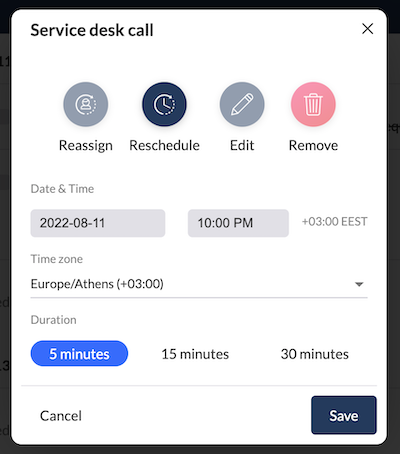 Edit​
If you would like to edit the notes or the title of an appoinment, just click edit.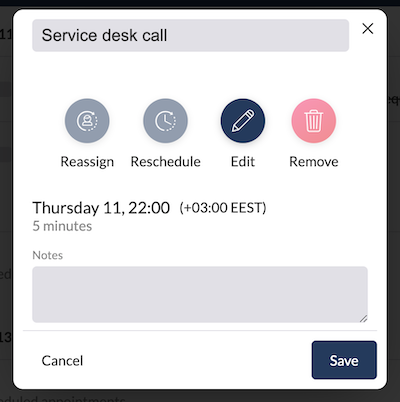 Reassign​
If you are a supervisor and would like to reassign the appointment to another agent, click on reassign. You will see a list of available agents and you will have to chose one.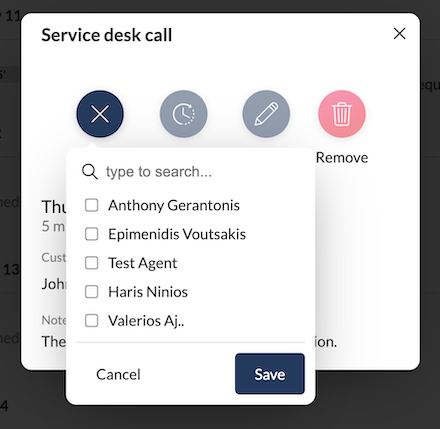 Remove​
If for some reason you would like to cancel an appointment, just delete it.